Everyone knows how important it is to have the right equipment in everyday life – without a reliable car, computer or mobile phone, the work becomes cumbersome, agile and inefficient. We believe that an appropriate hardware base is a factor necessary to ensure high quality and timely implementation of the undertaking.
Thanks to continuous investments, we can be proud of machines that meet the needs and requirements of our clients.
Below are the machines and devices that make up our machine park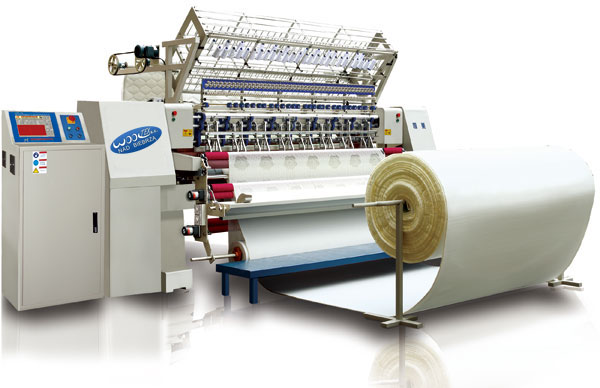 Multi-needle quilting machine
Multi-needle quilting machine, computer controlled, sewing with stitch stitch. The machine has the following functional features:
– 360 ° programming patterns
– wide range of use from easy quilting (large patterns sewn with a small amount of needles) to delicate patterns, almost as embroidered
– the ability to produce precise designs
– maximum performance at various material thicknesses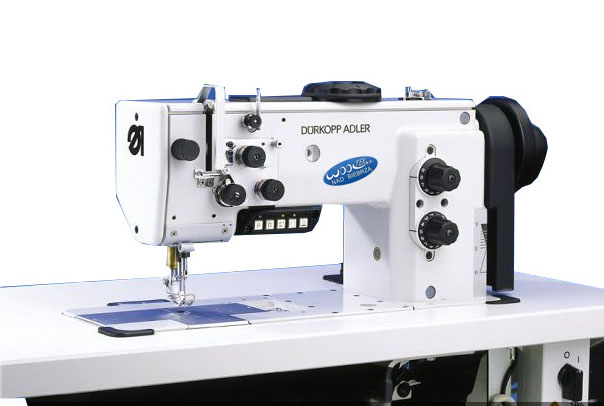 1-needle automatic machine Durkopp Adler
1-needle lockstitch machine with triple transport (bottom teeth, walking foot, rolling needle). Sewing speed up to 3500 spm, stitch length up to 9 mm, foot lift 16 mm, large horizontal hook. Simple adjustment of the top transport stroke. The machine is designed for various types of fabrics.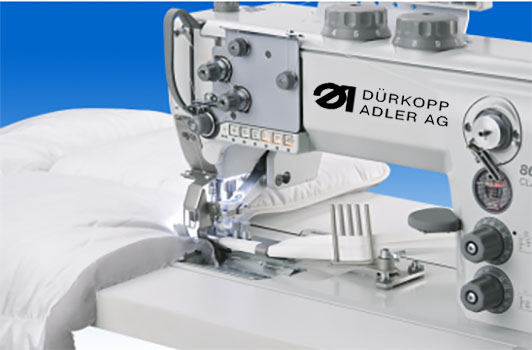 Lampler Durkopp Adler
Lampler with triple transport equipped with a cutter and a lace retractor. The width of the lacing 13.5 mm. The machine is used in quilting the quilts.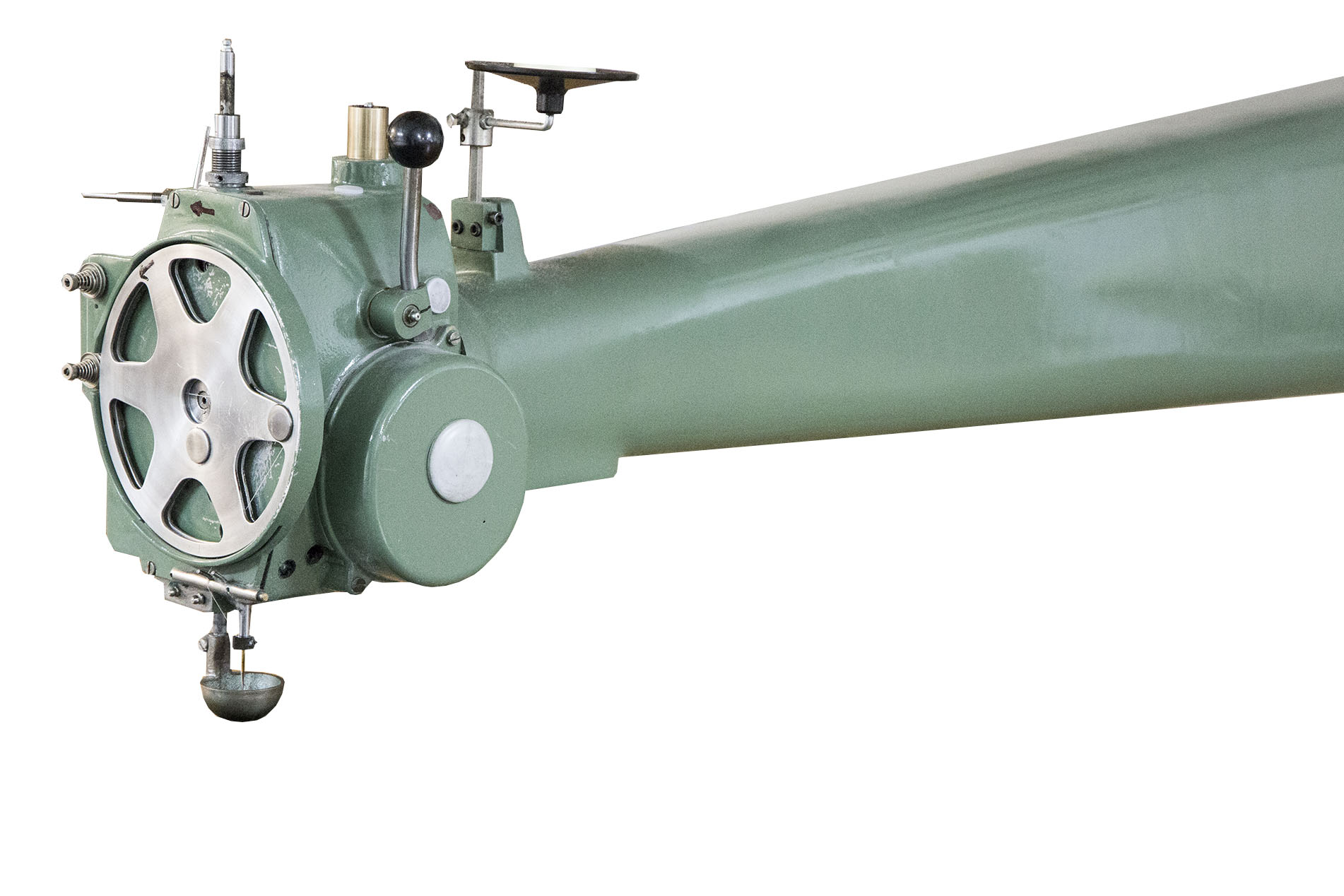 Quilting machine Mamut
Single-head quilting machine with high working efficiency. The possibility of quilting many designs. Sewing fabrics are made with a tendon seal, which is a guarantee of high quality and durability. Customer satisfaction is the foundation of our company's operation, which is why we approach every task with due diligence and commitment.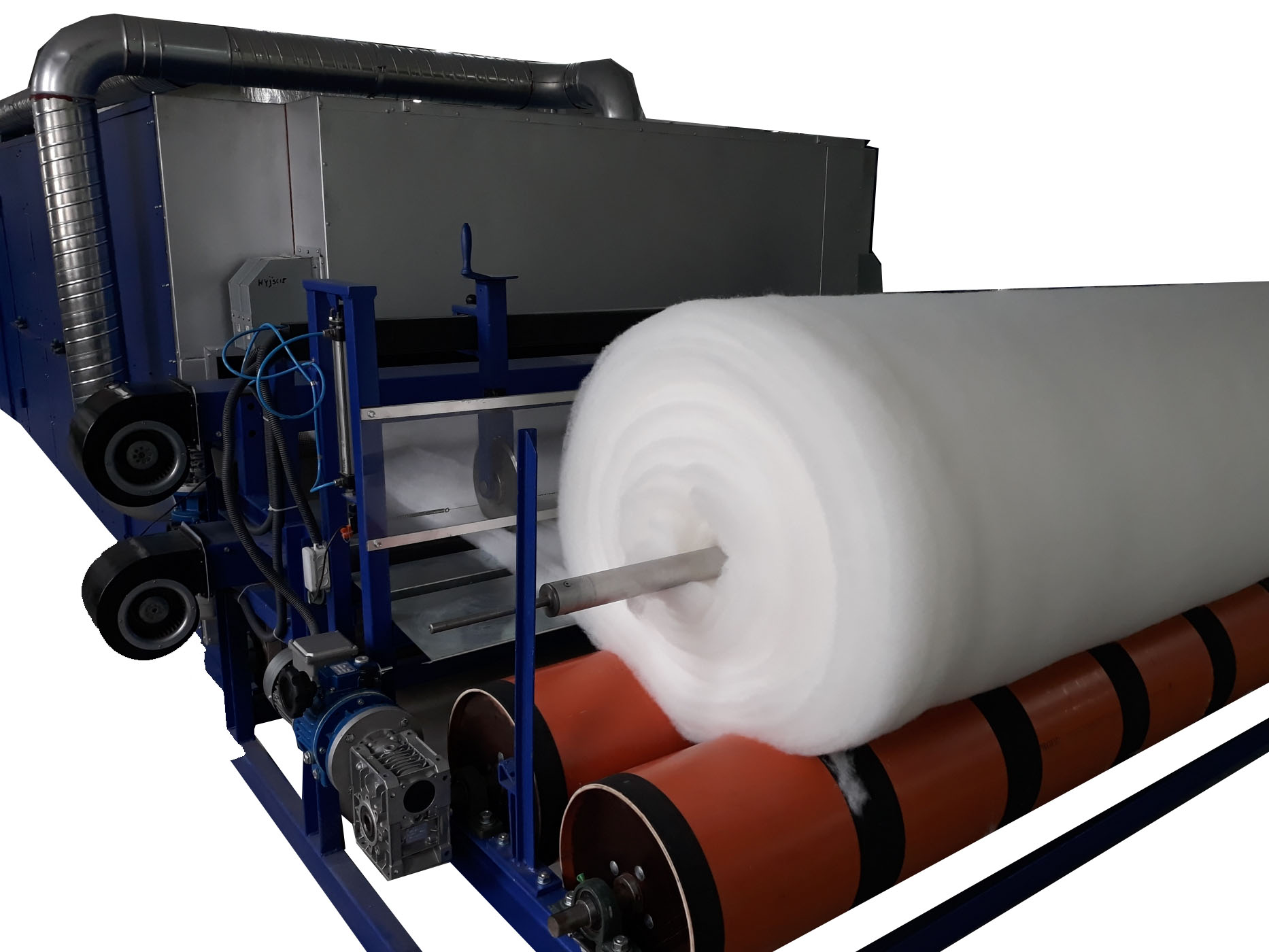 Production line for high-ovate
The most modern technology, the application of innovative solutions allows us to produce the highest quality nonwovens whose quality meets the most stringent consumer requirements.
Manufactured from silicone fibers combining antiallergic properties and the highest usable properties. This nonwoven is a combination of delicate, thin silicone fibers having air channels – hollow – in which air accumulates. They provide high thermal protection parameters, give elasticity with simultaneous relaxation and softness. Products using this raw material composition can be machine washed without the risk of losing its original properties.
We manufacture nonwovens with a weight of 80-500g / m2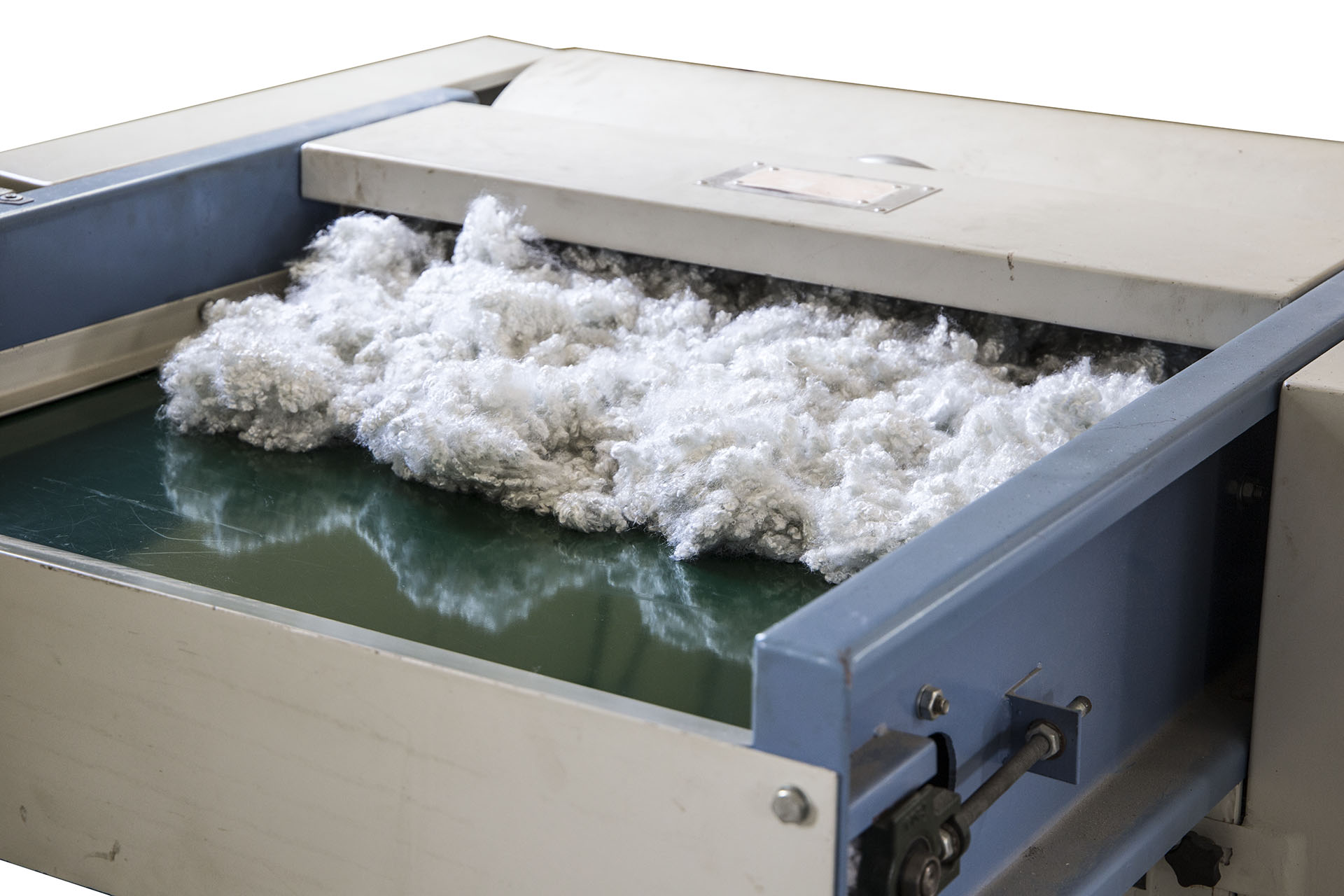 Granule / filling machine
The silicone ball is made of thermally twisted polyester fibers. The filling is anti-allergic and successfully replaces the natural down, it can be used for the production of baby cushions, decorative pillows and mascots. Wads with a silicone ball can be machine washed.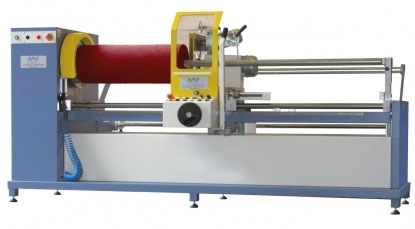 Trimming machine
In our workshop, we cut various types of fabrics, polyesters, knitwear and other materials. The guarantee of flexibility of the final product is the use of a special, oblique cut. We carry out the entrusted work based on advanced machinery and knowledge and many years of experience of our employees. In this way, we can provide our clients with equal trims made in accordance with the order placed. We provide the service comprehensively and quickly, while maintaining the highest quality standards. Deciding to cut the trimmings through us, you ensure the perfect match of the material to the finished product.
We offer a material cutting service: Diagonal, straight, transversal and threaded, scrolling (paper, foil, reflective foil, etc.)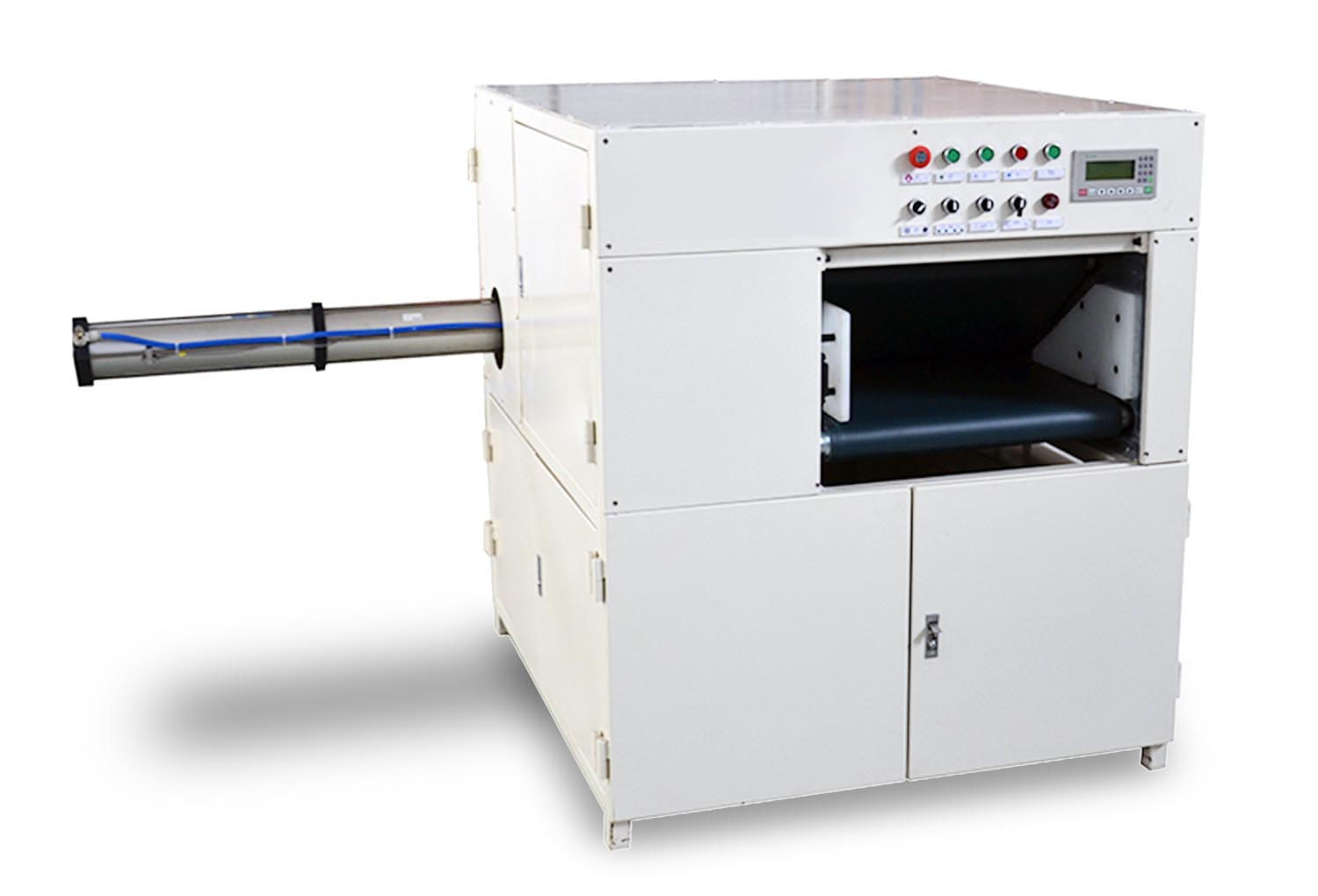 Pillow filling machine
The fibers from which the silicone balls are made are characterized by an air channel, and are also torsionally crimped. Thanks to this, they ensure spatiality of the product, fluffiness and elasticity. These balls are an excellent product, which finds a wide variety of applications. They are used not only in pillows, bedclothes, quilts, but also in upholstery luminaires, beds, jackets and even toys. This is because they are very resilient and durable, which is why they not only work well in long-term use, but also can be washed and resistant to tearing, bending and abrasion. They do not change under the influence of light, chemical and biological factors. Silicone balls are widely used, and their additional advantage is anti-allergic. They can be used by people who are allergic and very sensitive. The balls are made using modern technology. The balls ensure preservation of the original shape of the pillow, and additionally provide high comfort of use. Thanks to them, we will ensure the greatest comfort of sleep.